Protect Appalachia's Water from Mountaintop Removal
Tuesday, February 5th, 2013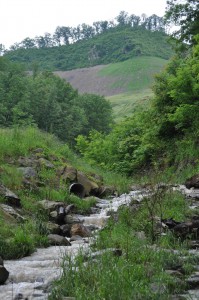 Later this month Administrator Lisa Jackson will retire as head of the U.S. Environmental Protection Agency. During her term, the EPA took several important steps to encourage coal companies to do more to protect the water in Appalachia from destructive coal mining practices. Unfortunately it was not enough: a key guidance that EPA issued to protect Appalachian streams and communities is not legally binding.
Half-measures like these are unacceptable when the health of entire communities are on the line.
Mining companies and state agencies — who have made it clear that they will do everything they can to avoid these kinds of recommendations — need to be held accountable. We need real protections. The EPA must issue legally binding water quality standards for conductivity under the Clean Water Act to to protect streams and communities in Appalachia from mountaintop removal mining pollution.
Tell EPA and President Obama that everyone deserves clean water. Urge them to act now to permanently protect Appalachia from mountaintop removal mining!
Lisa Jackson made it clear that destroying mountains in Appalachia and poisoning streams and communities was not acceptable. We need to make sure her successor works alongside President Obama to finish the job.
Tell President Obama and that EPA that you will measure the legacy of his presidency by what he does to protect Appalachians from the effects of mountaintop removal.