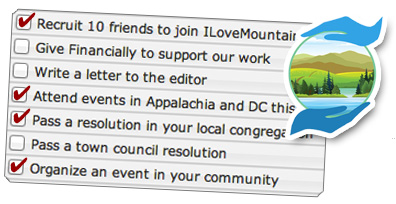 Five years ago the Obama Administration made a promise to the American people to address the impacts of mountaintop removal coal mining, yet the destruction of Appalachia continues on a daily basis.
This year, we need to make sure our voices are heard across the country. Join us in the fight against mountaintop removal for 2014.
Make your resolution now

Recent News:
The Human Cost of Coal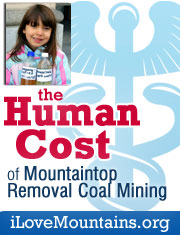 Check out our interactive health mapping feature that shows residents living near mountaintop removal coal mining suffer higher cancer rates and have shorter life spans than other citizens.

Protect Appalachia's Water from Mountaintop Removal
Half-measures are unacceptable when the health of entire communities are on the line. Tell the EPA to issue legally binding standards for conductivity under the Clean Water Act.
Hold Government Accountable
for the WV Water Crisis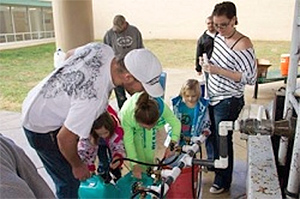 On January 9, a chemical spill poisoned the drinking water for over 300,000 people in West Virginia, an event which would likely have been avoided by regulatory oversight and proper inspection. Sign our petition asking the Obama Administration to hold state leaders accountable for failing to protect the drinking water of its own citizens.