About iLoveMountains.org
Local, state, and regional organizations across Appalachia are working together to end mountaintop removal and create a prosperous future for the region. Through iLoveMountains.org, members of the Alliance for Appalachia have come together to use cutting edge technology to inform and involve Americans in their efforts to save mountains and communities.
This site was initially produced by Appalachian Voices and Mathew Gross, a pioneer in online organizing and former director of internet communications for the Howard Dean campaign. "I Love Mountains" has become the unofficial motto of the movement to end mountaintop removal, beginning with a bumper sticker produced by the West Virginia Highlands Conservancy that is commonly seen throughout the mountains. To buy "I Love Mountains" stickers, hats, and shirts, click here.
Website Partners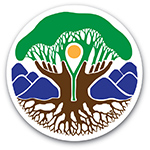 Appalachian Voices
Boone, North Carolina
www.AppalachianVoices.org
Appalachian Voices brings people together to solve the environmental problems having the greatest impact on the central and southern Appalachian Mountains. Our mission is to empower people to defend our region's rich natural and cultural heritage by providing them with tools and strategies for successful grassroots campaigns.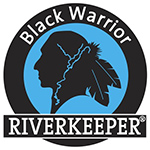 Black Warrior Riverkeeper
Birmingham, Alabama
www.BlackWarriorRiver.org
Black Warrior Riverkeeper's mission is to protect and restore the Black Warrior River and its tributaries. We are a citizen-based nonprofit organization dedicated to improving water quality, habitat, recreation, and public health throughout our patrol area, the Black Warrior River watershed.

Center for Coalfield Justice
Washingon, Pennsylvania
www.CoalfieldJustice.org
Center for Coalfield Justice fights for coalfield communities through advocacy, education, and organizing. CCJ works with residents to develop community-led responses to the cycle of extreme energy extraction and exploitation.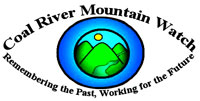 Coal River Mountain Watch
Whitesville, West Virginia
www.crmw.net
The mission of Coal River Mountain Watch is to stop the destruction of our communities and environment by mountaintop removal mining, to improve the quality of life in our area and to help rebuild sustainable communities.
Heartwood is a cooperative network of grassroots groups, individuals and businesses dedicated to the health and well-being of our nations hardwood forests and their interdependent plant, animal and human communities. Heartwood protects forests and supports community activism through advocacy, education and citizen empowerment.

Keeper of the Mountains Foundation
Dawes, West Virginia
www.mountainkeeper.org
Keeper of the Mountains Foundation was created to fund Larry Gibson's efforts to preserve and foster the values of mountain culture. Larry Gibson's family has lived on or near Kayford Mountain since the late 1700's. Since 1986, thousands of people have visited Larry to witness the continuous, slow motion destruction of Kayford Mountain by mountaintop removal.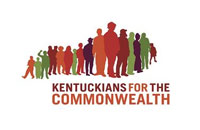 Kentuckians for the Commonwealth
London, Kentucky
www.kftc.org
Kentuckians For The Commonwealth is a statewide citizens organization working for a new balance of power and a just society. As we work together we build our strength, individually and as a group, and we find solutions to real life problems. We use direct action to challenge-and change-unfair political, economic and social systems. Our membership is open to all people who are committed to equality, democracy and non-violent change.
Ohio Valley Environmental Coalition
Huntington, West Virginia
www.ohvec.org
Our mission is to organize and maintain a diverse grassroots organization dedicated to the improvement and preservation of the environment through education, grassroots organizing and coalition building, leadership www.lopment and media outreach.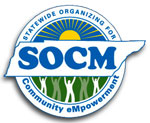 Statewide Organizing for Community eMpowerment
Lake City, Tennessee
www.socm.org
The mission of SOCM is to assist Tennessee residents to protect, defend and improve the quality of life in their communities and across the state. From organizational roots in rural coal counties of the Cumberland Mountains and Cumberland Plateau, SOCM is working toward environmental, economic and social justice for all Tennessee residents.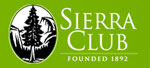 Sierra Club Environmental Justice Projects: Central Appalachia
www.SierraClub.org
Mining activists in Appalachia are some of the most dedicated people in the world. They live in fear of blasting, flooding, overweight coal trucks, and slurry releases and still they keep hope. There is an old hymn that says, "Just like a tree that's planted by the waters, I shall not be moved." In Appalachia, they have destroyed the trees, polluted our water, cut off the tops of our mountains, and blasted the foundations of our homes, but we will not be moved.
The goal of the Sierra Club's Central Appalachia Environmental Justice site is to support the work of these activists in their struggles against the irresponsible practices of the mining industry. Working on behalf of the Sierra Club are environmental justice organizers Bill Price and Bill McCabe.

Southern Appalachian Mountain Stewards
Big Stone Gap, Virginia
www.SAMSva.org
Southern Appalachian Mountain Stewards is an organization of concerned community members and their allies who are working to stop the destruction of our communities by surface coal mining, to improve the quality of life in our area, and to help rebuild sustainable communities.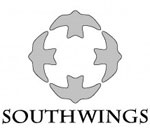 SouthWings
Asheville, North Carolina
www.Southwings.org
Founded in 1996, SouthWings is a non-profit conservation organization that provides skilled pilots and aerial education to enhance conservation efforts across the Southeast. SouthWings flights are contributing significantly to increased public and media awareness of regional environmental issues, particularly mountaintop removal coal mining.

STAY Project
Whitesburg, Kentucky
www.thestayproject.org
The STAY Project (Stay Together Appalachian Youth) is a diverse regional network of young people throughout Central Appalachia who are working together to advocate for and actively participate in their home mountain communities. The STAY Project is about the need for communities now and in the future to have the basic human rights that everyone deserves no matter where they live, their economic background, their race, language, religion, sexual orientation, gender identity or cultural background.

West Virginia Highlands Conservancy
Charleston, West Virginia
www.WVHighlands.org
Formed in 1967 to preserve the natural beauty of the West Virginia Highlands, the Conservancy is the state's oldest environmental advocacy organization. For nearly four decades the Conservancy has been a leader in citizen efforts on a variety of mining issues critical to protecting the environment and life in West Virginia.

To purchase "I Love Mountains" bumper stickers, hats, and shirts, visit their website.