Tell the EPA You Support Their Protection of Clean Water in Kentucky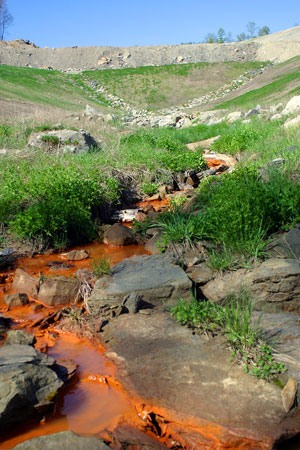 Toxic runoff from a valley fill in eastern Kentucky
In 2010 and 2011 the EPA submitted specific objections to 36 National Pollutant Discharge Elimination System (NPDES) permits issued by the Kentucky Energy and Environment Cabinet. As the NPDES permitting authority, the EPA has both a right and a duty to oversee the Kentucky Cabinet's NPDES program. The EPA objected to these permits, as they stand, due to inadequate background data, lax limitations for pollutant amounts, and little to no assurance that Kentucky's water would actually be protected.
Comments are being accepted through THIS THURSDAY the 21st.
Please ask the EPA to reaffirm its objections to the Cabinet's 36 inadequate NPDES permits in eastern Kentucky. The health of Kentucky's people and environment depends on it.