Not another "Sink-Sink" — Prisons shouldn't be used to reclaim strip mines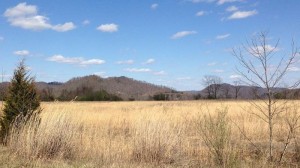 A new federal prison is planned for this former surface mine in eastern Kentucky.
Remember "Sink-Sink," the federal prison in Martin County, Ky., that's slowly sinking into the earth because it was built on a former strip mine? Another Appalachian community might soon be facing this same form of "reclamation," and they need your help fighting it.
The federal Bureau of Prisons has proposed to build a $444 million maximum security prison on an old surface mine near Roxana, in Letcher County, Ky.

Tell the Bureau of Prisons that prisons are not good reclamation, and that the government should invest in communities, not incarceration.