Show The Last Mountain Movie at your holiday party, for free!
Tuesday, December 6th, 2011
Thank you for the overwhelming response! We have reached our goal of 350 house parties across the country! This action is now closed but stay tuned for more opportunities to take action to end mountaintop removal!
The following email was sent to the 100,000+ supporters of iLoveMountains.org. To sign up to receive free email alerts, click here.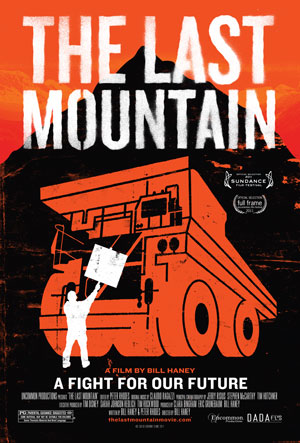 As cold weather nears, what better time to warm up some cider, grab a few blankets and invite your friends over to watch the The Last Mountain?
The Last Mountain is a critically acclaimed documentary profiling the extraordinary battle between citizens of the Coal River Valley, WV and the giant coal companies trying to blow up their pristine mountain. The film is a powerful way to bring awareness to the destructive practice of mountaintop removal coal mining and to mobilize people like you to demand change.
Please, sign up to host a house party and receive a free copy of The Last Mountain:
iLoveMountains.org/last-mountain-movie
Its easy: we will send you a copy of the film and a host packet filled with all the information you need, free of charge.
What's the catch? There isn't one. We, like you, want more people across the country to be aware of the devastation of the Appalachian Mountains, and we need you to help spread the word. All you have to commit to is hosting a house party where you will screen the film!
Over the years more than 100,000 people have pledged to end mountaintop removal coal mining on iLoveMounatins.org. Can you commit this winter to growing that number by getting all of your friends to pledge also?
Sign up to host a house party today!
iLoveMountains.org/last-mountain-movie
Thank you for all the victories you have made possible and your resounding commitment to the issue of mountaintop removal is astounding.
For the Mountains,
Matt Wasson
iLoveMountains.org