August 15, 2007
A True Hero: 22 years and going strong!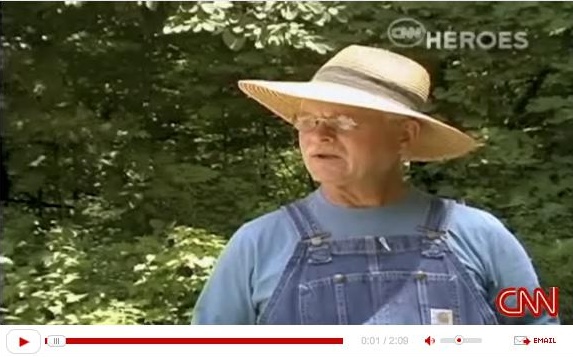 CNN Heroes debuted the story "Larry Gibson: Defending the Planet" on Tuesday, 8/14, during Anderson Cooper 360. It will also be aired this Thurs 8/16 and Sun 8/19 all day ON CNN & CNN HEADLINE NEWS. (2 separate channels). An extended version will be available on the CNN Hero's website next week.
For more than 200 years, Larry Gibson's ancestors have lived on Kayford Mountain in the Appalachians of West Virginia. Today, he is fighting to protect his coal-rich land from mountaintop blasting and the consequences he fears it would have for the environment.
Donate to the Keeper of the Mountains Foundation by visiting www.mountainkeeper.org