CALL TODAY: YOUR MEMBER OF CONGRESS COULD DECIDE APPALACHIA'S FATE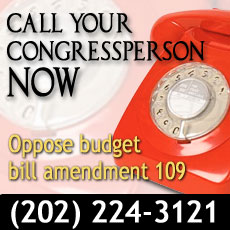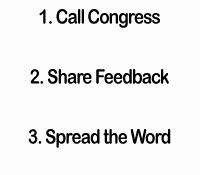 ---
There is an amendment being proposed to the federal budget bill that would undermine all of the progress we have made to protect Appalachian mountains and streams. Should Amendment 109 make it into the final budget, it would deny EPA and other agencies the funding needed to provide critical protections.We need your help to stop Amendment 109.
Step One
Call your member of Congress RIGHT NOW at (202) 224-3121 and ask them to oppose Amendment 109. Ask to be connected with your representative, then follow this sample script:
SAMPLE SCRIPT

I strongly oppose Amendment No. 109 to continuing resolution HR 1. and I urge Rep. ____ to vote against it.

Mountaintop removal coal mining is devastating Appalachian communities and peer-reviewed scientific research shows that the closer you live to a mountaintop removal coal mine the more likely you are to get cancer compared to others living in Appalachia.

Amendment 109 would strip the Army Corps of Engineers, Department of Interior, and EPA of their authority to update their regulations to align with the most recent science about mountaintop removal mining's impacts on human health, water quality, and the environment
Be sure to fill out the feedback form below to let us know you called and with any notes on what the office said.
Step Two
Please tell us what your Congressperson said.