Call Arch Coal TODAY: Save Blair Mountain from Mountaintop Removal Mining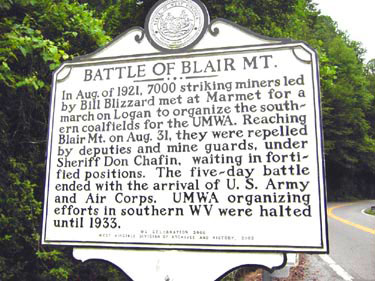 Today thousands of people are calling on Arch Coal to protect Blair Mountain on the same day that they are releasing their quarterly earnings report. Tell Arch its not acceptable to do business at the sake of the health of the communities in which they operate. Call early and call often!
Call Arch's St. Louis headquarters:
(314) 994-2700 – ask for CEO Steven Leer.
Lines busy?

Call Arch's Charleston, WV headquarters:
(304) 760-2400


Step 1: Make the Call
Step 2: Tell Us What They Said
CALL SCRIPT:

Hello, my name is ____ and I am calling to ask you to abandon your plans to mine the historic Blair Mountain.

The whole world is watching, and I am calling on your corporation to do the right thing and stop the destruction of Blair Mountain, along with all other mountains and communities in Appalachia.

Mountaintop removal mining is wrong and harmful to the people and communities below it.

Please cease and desist from your Blair Mountain plans.