Call Your Senator: Tell Them to Vote NO on Pro-Mountaintop Removal Amendments!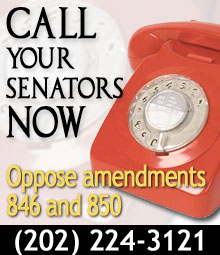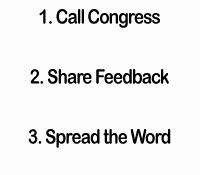 Big Coal is at it again. This time, they are using their friends in Congress in an attempt to gut the Environmental Protection Agency's authority to protect Appalachian streams from mountaintop removal coal mining.
Sen. Joe Manchin (WV) is pushing an amendment that would strip EPA's power to veto mountaintop removal coal mining permits, like they did in the case of the Spruce Mine in West Virginia — the largest mountaintop removal mine proposal in history. If that wasn't enough, he's proposing a second amendment that would dismantle most of the protections laid out in the Clean Water Act, leaving our waters even more vulnerable to pollution from coal mining!
If passed, these amendments would roll back years of progress toward stopping the wholesale destruction of Appalachian mountains, streams and communities by mountaintop removal coal mining.
This vote could happen as soon as Tuesday morning.
It's imperative that you call your senator now. After your call, don't forget to let us know how it went.
TAKE ACTION NOW!
Step One
Contact the Capitol Switchboard at (202) 224-3121 and ask to be connected to your Senator, then follow this sample script:
SAMPLE SCRIPT

As a constituent of (your home state), I strongly oppose Amendment No. 846 and 850 which have been introduced by Senator Manchin to the Water Resources Development Act and I urge Sen. ____ to vote against them.

Both of these amendments would allow more mountaintop removal coal mining in Appalachia, which is causing environmental destruction and increased health risks in communities nearby. These amendments would remove critical power from the EPA to protect streams in Appalachia and must not be passed.

Will Senator _____ oppose these amendments?
Be sure to fill out the feedback form below to let us know you called and with any notes on what the office said.
Step Two
Please tell us what your senator's office said.