ACT NOW: 24 hour window to impact crucial EPA decision
Wednesday, December 1st, 2010
The following email was sent to the 45,000+ supporters of iLoveMountains.org. To sign up to receive free email alerts, click here.
---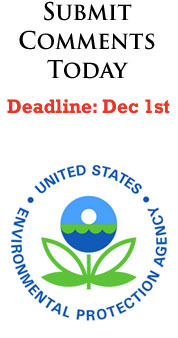 The Environmental Protection Agency is getting ready to close public comments on important restrictions on mountaintop removal coal mining.
Will you taken a minute to submit your comment?
It is critical that the EPA hear from citizens that strict restrictions on mountaintop removal are necessary in order to protect the communities and waters of Appalachia.
Last April, the EPA issued draft guidelines to minimize the practice of "valley fills" — which bury streams and poison Appalachia's water sources — unless they meet a high standard. And every day since, Big Coal has argued that the rules are too costly and need to be overturned.
Will you take a moment to tell the EPA to stand firm on limiting the devastating effects of mountaintop removal coal mining?
Click here to contact the EPA today, but hurry, the deadline is Dec 1st: http://ilovemountains.org/epa-guidance
Submitting a comment takes just a few moments. Please, act now.
Thanks for all you do,
Matt Wasson
iLoveMountains.org
P.S. — Please help us spread the word on Facebook, or follow us on Twitter.